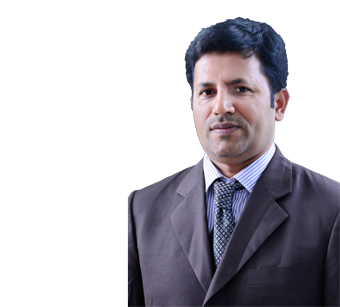 DR GOVINDA Raj
General Physician
General Practice
MBBS
17 years of experience
Muharraq (Bahrain), Salmabad (Bahrain)
About DR GOVINDA Raj
Dr Govindaraj Kodoth Puthiyaveetil is a highly experienced General practitioner who has been in the profession for more than 14 years. His training and work experience make him proficient in diagnosis and management of most types of disease conditions including uncontrolled hypertension and diabetes. He is an expert when it comes to the management of emergency situations including poisoning, Upper GI bleeds, dehydration, cardiac resuscitation, respiratory emergencies, CNS emergencies, etc. He is also very efficient at numerous procedures including urinary catheterization, endotracheal intubation, nasogastric intubation, synchronised cardioversion, Suprapubic urine aspiration, advance airway management, splinting as well as some other minor surgical procedures.
Excellence & Experience
Area of excellence
Cardiac emergencies
Uncontrolled hypertension
Uncontrolled Diabetes Mellitus
Poisoning
Acute GI infection
Upper GI bleed
Respiratory emergencies
Dehydration
CNS Emergencies
Level of Experience
CMO and Casualty Medical Officer - Krishna Medical Center, Kanhangad, India - 2004-2006
Medical Officer - Govt of Kerala, India - 2006-2008
Medical Officer - Public Service Commission, Govt of Kerala, India - 2009-2018
Medical Officer, Implementing Officer - Pain and Palliative Society of Kerala, India - 2009-2016
Awards & Academics
Academics Details
MBBS - KIMS, Hubli, Karnataka
Out Patient Timings
The outpatient timings at Badr Al Samaa Hospitals have been planned in such a way that your choice of doctor is available whenever you are free.
Sunday
11:00 PM - 7:00 AM
Salmabad - Bahrain
Monday
11:00 PM - 7:00 AM
Salmabad - Bahrain
Tuesday
11:00 PM - 7:00 AM
Salmabad - Bahrain
Wednesday
11:00 PM - 7:00 AM
Salmabad - Bahrain
Thursday
Friday
11:00 PM - 7:00 AM
Salmabad - Bahrain
Saturday
11:00 PM - 7:00 AM
Salmabad - Bahrain