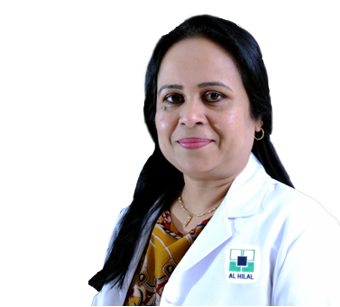 DR JIBUMOL MUHAMMOD RAFIQUE
Dentist
Dentistry
BDS
26 years of experience
Salmabad (Bahrain)
About DR JIBUMOL MUHAMMOD RAFIQUE
Dr Jibumol Muhammod Rafique is a highly skilled General Dentist with vast professional experience of over 23 years. He work exposure has taken her from India to Saudi Arabia and now to Bahrain. Her many years of professional experience have made her an expert in numerous dental procedures ranging from extractions, fillings, root canal treatments, crowns and bridges. She is also proficient in providing permanent and removable dentures. Aside from this, she is skilled in endodontic procedures too and has a special interest in providing aesthetic treatments including smile designing. Dr Jibumol updates her knowledge base regularly by attending conferences and workshops.
Excellence & Experience
Area of excellence
Oral Prophylaxis
Fillings
Root canal treatment
Crowns and Bridges
Removable and permanent denture
Extractions, Bleaching
Endodontic procedures including Pulpotomy
Level of Experience
Aster - Bahrain - 2016 - 2018
St Mary's Clinic, Angamaly, India – 2007 - 2016
Badr Al Samaa Riyadh - 1998 - 2007
Awards & Academics
Academics Details
BDS – Vinayaka Missions University, India
Out Patient Timings
The outpatient timings at Badr Al Samaa Hospitals have been planned in such a way that your choice of doctor is available whenever you are free.
Sunday
9:00 AM - 1:00 PM
Salmabad - Bahrain
5:00 PM - 9:00 PM
Salmabad - Bahrain
Monday
9:00 AM - 1:00 PM
Salmabad - Bahrain
5:00 PM - 9:00 PM
Salmabad - Bahrain
Tuesday
9:00 AM - 1:00 PM
Salmabad - Bahrain
5:00 PM - 9:00 PM
Salmabad - Bahrain
Wednesday
9:00 AM - 1:00 PM
Salmabad - Bahrain
5:00 PM - 9:00 PM
Salmabad - Bahrain
Thursday
9:00 AM - 1:00 PM
Salmabad - Bahrain
5:00 PM - 9:00 PM
Salmabad - Bahrain
Friday
Saturday
9:00 AM - 1:00 PM
Salmabad - Bahrain
5:00 PM - 9:00 PM
Salmabad - Bahrain