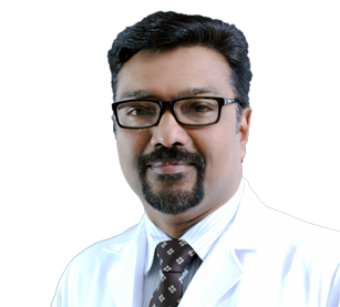 DR DEEPAK M K
Specialist ENT Surgeon
ENT
MBBS, MS
15 years of experience
Salmabad (Bahrain)
About DR DEEPAK M K
Dr Deepak is a Specialist ENT with more than 12 years of experience under his belt. His exposure to ENT problems across a number of countries has made him an expert in ENT OP clinic procedures. He is very proficient in managing minor issues like infections, allergies or removal of foreign bodies from the ear, nose or throat. Aside from this, he is also highly skilled in Endoscopic examinations and surgeries of the ear, nose and sinus. He is also an expert in performing surgeries including tonsillectomies, adenoidectomies, tympanoplasties, myringotomies, etc.
Excellence & Experience
Area of excellence
ENT office procedures
Recurring ear infections
Clinic Endoscopies
Endoscopic sinus surgery
Common ENT Surgeries like Tonsillectomies, Tympanoplasties, adenoidectomies, adenotonsillectomy, myringotomy
Level of Experience
ENT Post graduate - 1998
2 years - RAEI, Wigan, UK
5 years - NGHA, Dammam, Saudi Arabia
5 years in a Private Clinic, Hofuf, Saudi Arabia
Awards & Academics
Academics Details
MBBS - Calicut Medical College, India - 1991
MS - KIMS, Hubli, India - 1998
Out Patient Timings
The outpatient timings at Badr Al Samaa Hospitals have been planned in such a way that your choice of doctor is available whenever you are free.
Sunday
9:00 AM - 1:00 PM
Salmabad - Bahrain
5:00 PM - 9:00 PM
Salmabad - Bahrain
Monday
9:00 AM - 1:00 PM
Salmabad - Bahrain
5:00 PM - 9:00 PM
Salmabad - Bahrain
Tuesday
9:00 AM - 1:00 PM
Salmabad - Bahrain
5:00 PM - 9:00 PM
Salmabad - Bahrain
Wednesday
9:00 AM - 1:00 PM
Salmabad - Bahrain
5:00 PM - 9:00 PM
Salmabad - Bahrain
Thursday
9:00 AM - 1:00 PM
Salmabad - Bahrain
5:00 PM - 9:00 PM
Salmabad - Bahrain
Friday
Saturday
9:00 AM - 1:00 PM
Salmabad - Bahrain
5:00 PM - 9:00 PM
Salmabad - Bahrain